a holy addendum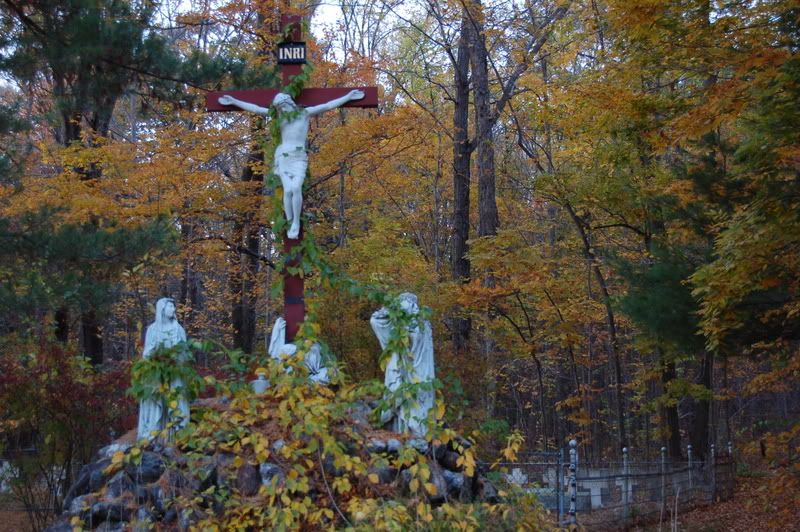 If you are familiar with Dogtown or Dudleytown, then you know something about New England ghost towns. The area on Sylvester Street that Erin and I explored was something like what I understand those places to be - a serious of logically positioned foundations with other signs of habitation, such as chimneys, stone walls, wells, and the remains of woodpiles within a general vicinity. The main difference with the Sylvester Street foundations is that they were most likely part of Leicester, not an abandoned colony or town.
The Catholic home across the street from Sylvester Street used to be the Nazareth Home for Boys, a sort of orphanage. Now it is the Mcauley/Nazareth House and a school for mentally handicapped 3rd- 8th graders. Over the summer I work at the Mercy Center in Worcester and Nazareth lets our summer program students go there and swim in their pool on Wednesdays.
In spite of having visited Nazareth several times I had never really investigated the Mary alter and I had never even noticed the nun cemetery on the right side of the main property. Erin has always said that she wanted to see gravestones with R.I.P. written on them and I never thought they actually existed, until we stumbled upon this little graveyard of small, white crosses. All the interned here are nuns, all named Sister Mary, and all the vast majority of the graves are small, white crosses that say R.I.P. It's pretty creepy, actually.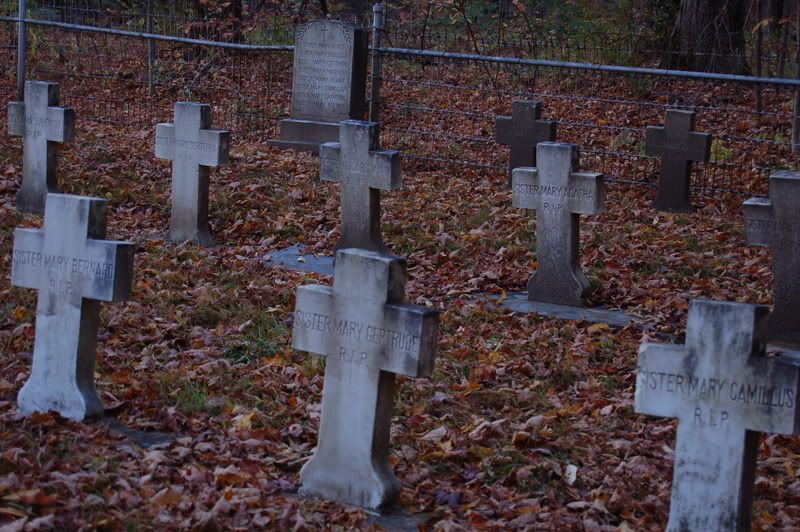 One last fun fact, I read that the small stream that runs perpendicular to Sylvester Street is called Lynde Brook. At some point, a 16-year-old from Nazareth (when it was still primarily a boys home, not in its current incarnation) beat a 6-year-old to death and ditched him in the Brook off Sylvester Street. Perhaps that gave rise to some of the Spider's Gates legends...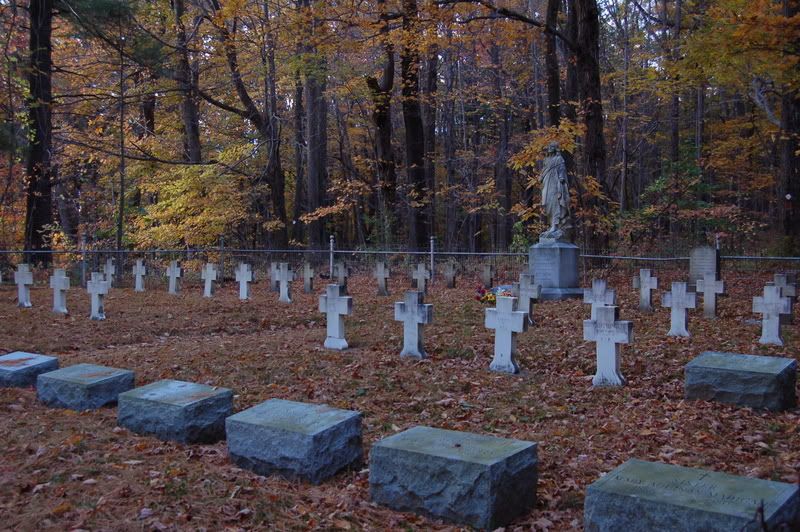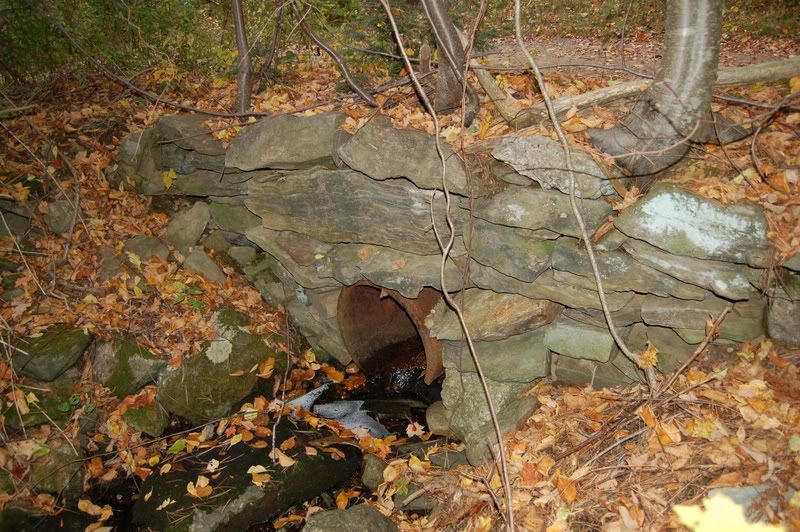 Labels: abandoned, leicester, massachusetts, nun cemetery, sylvester street