Sky Harbor via Hayden Butte
Erin carved this pumpkin the other night. I roasted the seeds and I used a lot of cayenne pepper. They came out really strong, but I ate them anyhow.
We lit the jack-o-lantern outside on the porch. Rasputina inspected it with a critical eye. She seemed to approve.
Saturday night we hiked up Hayden's Butte (if Veau reads this, he will laugh and say we hiked up a guy's butt...) Hayden's Butte is called "A" Mountain here because of the big, yellow "A" blazon on the side of it. The cool thing about being on top is that planes landing at Sky Harbor Airport in Phoenix fly really low right over the top of the butte. Erin got some really cool pictures of them. Here they are...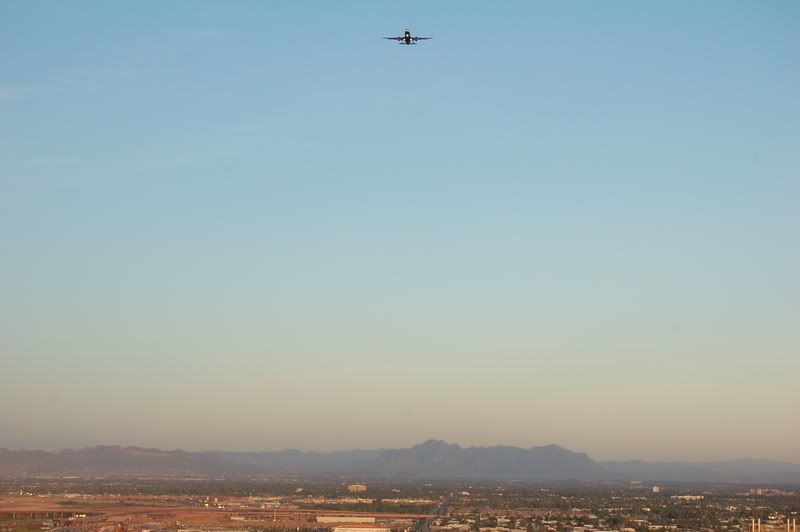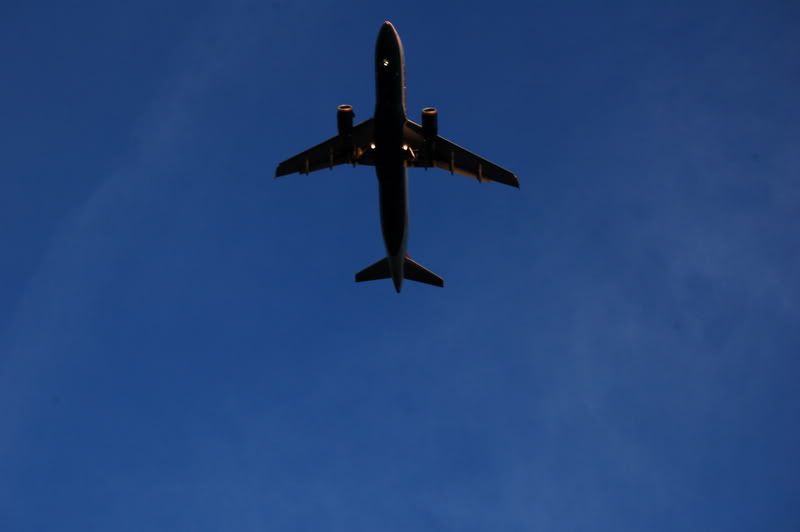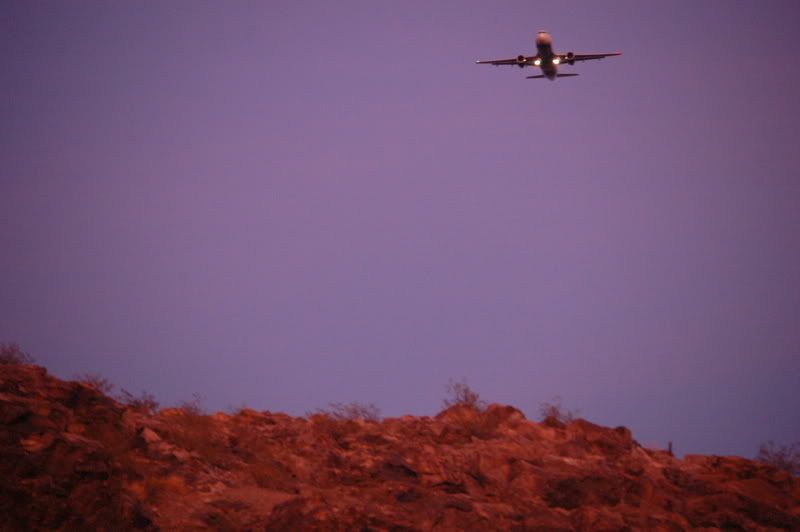 Labels: airplanes, arizona, ASU, hayden butte, hiking, jets, sky harbor, tempe