Comments on Our Blog
I have changed the settings so you no longer need to have a Blogger account to comment on our blog. We would really appreciate it if you leave us comments because then we know people are reading our blog. Even if you just write something like "Hi Guys!" in the comment, just so we know someone is reading. I'm going to try to update more often. As you see, I've changed the layout and stuff.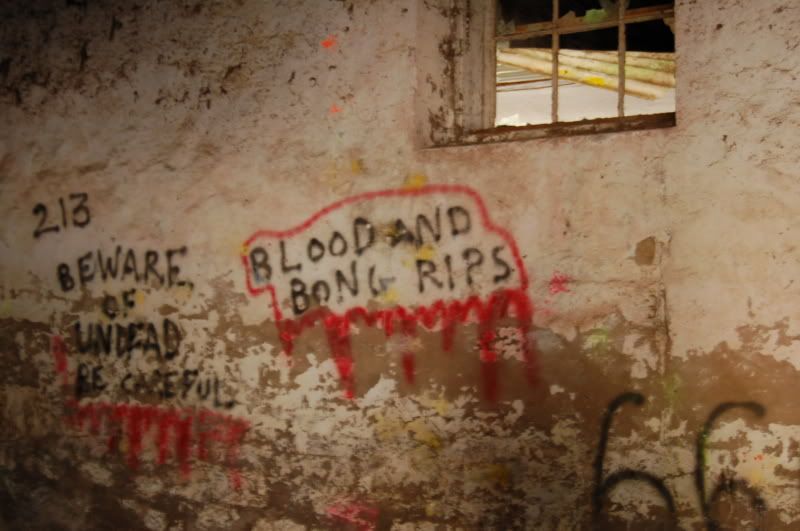 In other new, I posted this picture because it's awesome. It says "Beware of
Undead
. Be Careful." I think it appears in an older post, but I thought it was worthy of a revisitation. Also,
"Blood and Bong Rips"
is kind of funny.
Lastly, the new
High On Fire
album is awesome, as is the new
Beirut
album. Two very different bands, but both pretty awesome albums.
Also, can someone please tell me why I am starting to really like
Sunn-O)))
? I'm confused about that one.
In other news, I have created a companion blog to "Owls" called "
Tremenda
." That blog will include music conversation, pop culture, political discourse, and social commentary. It will be less kid/grandmother friendly - F.Y.I. The result is that "Owls" will stay more kid/grandmother friendly. Check it out when you get the chance. Leave comments there too!