The Verde Canyon Railroad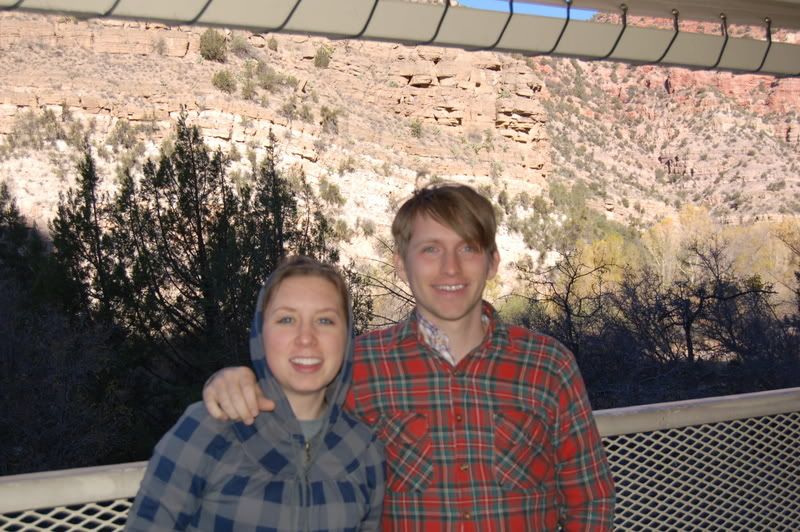 I have decided to divide my recounting of our Thanksgiving/Anniversary trip to Jerome into three parts: The Verde Canyon Railroad Ride, Jerome, and the weird Ghost Town. I thought I would start with our ride on the
Verde Canyon Railroad
. This was a trip that took us through Arizona's second largest canyon by rail. The trip includes three dominant themes: breathtaking vistas,
musak
, and
senior citizens
. It was a four hour trip and was quite comfortable. We rode first class, which meant we were entitled to about 50 cc's of champagne and a muffin from BJ's. There was some narration too, which was pretty informative. There were open-air viewing cars available too, which were nice to take pictures from. Overall, it was a pretty cool ride. It was really relaxing.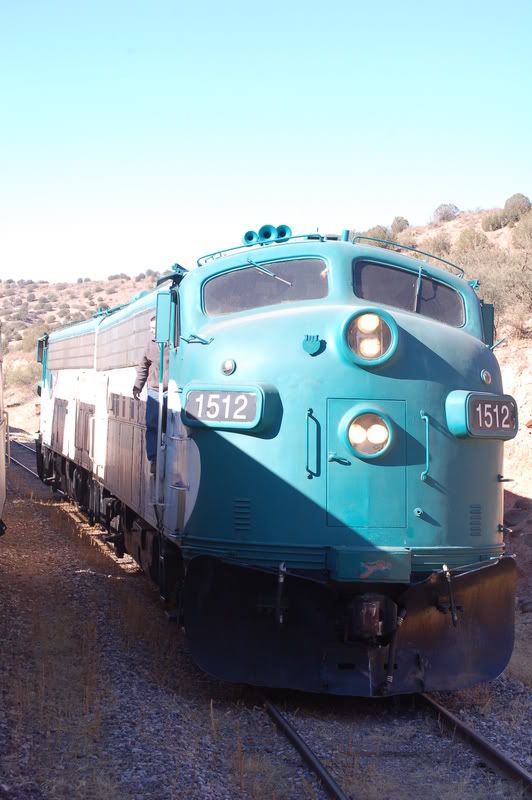 This is the engine that pulled the train. Though not visible in the picture, it has a big eagle painted on it. This is because Verde Canyon is home to a pair of nesting bald eagles and seasonal home to migrating bald and golden eagles. We got to see a bald eagle circling above the canyon. Soon thereafter, the radio played "God Bless the USA" by
Lee Greenwood
. That's the "I'm proud to be an American, where at least I know I'm free..." song.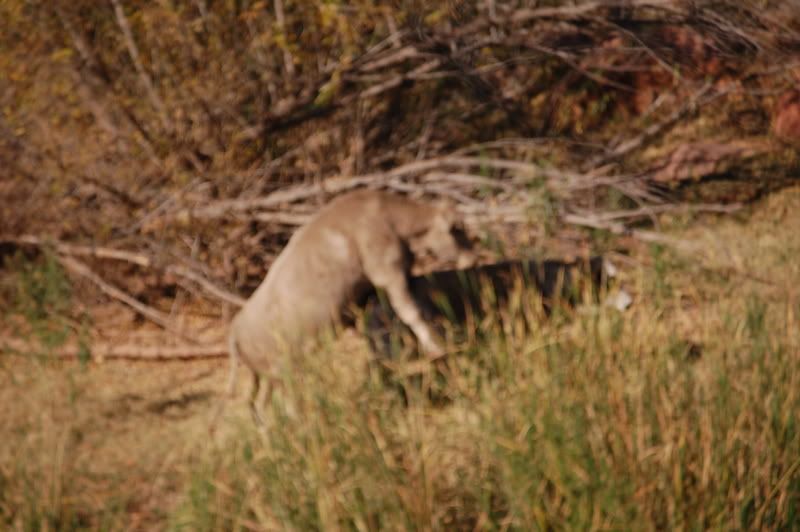 This is what I think of that song. (see above photo.)
This is a really expensive, isolated house in the canyon. Some college professors from California bought it for $650K. I think that's a good deal. The place looks awesome.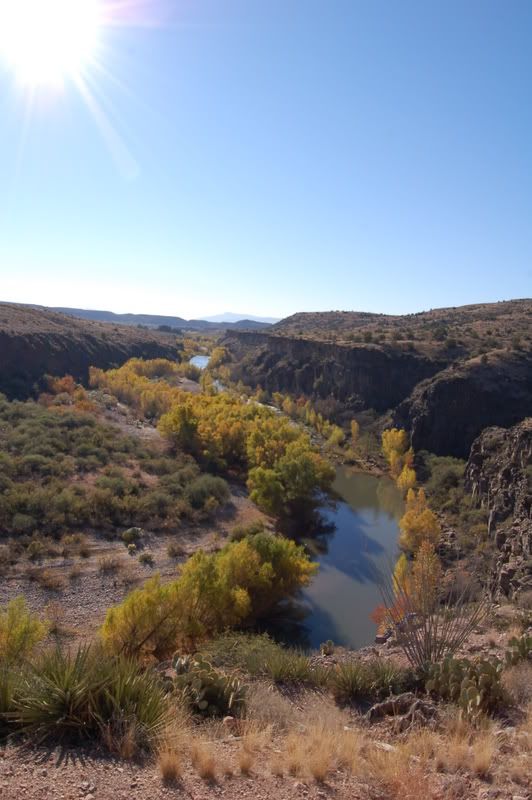 The Verde River.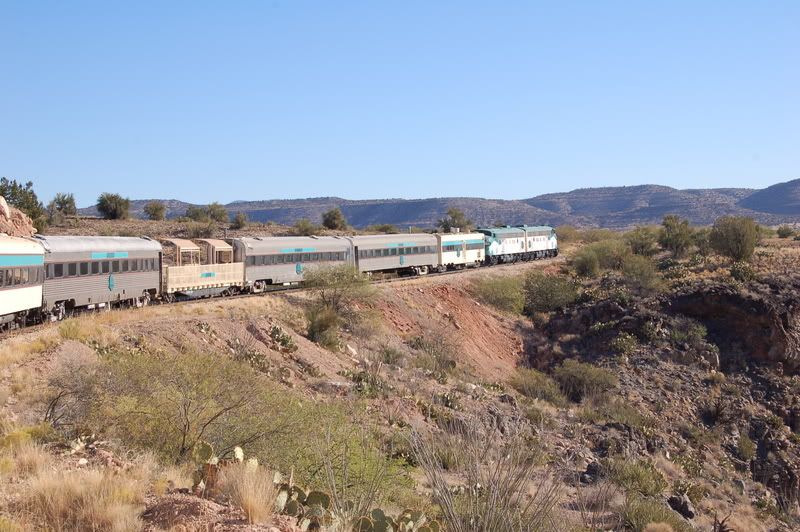 This is the train snaking along ahead of us.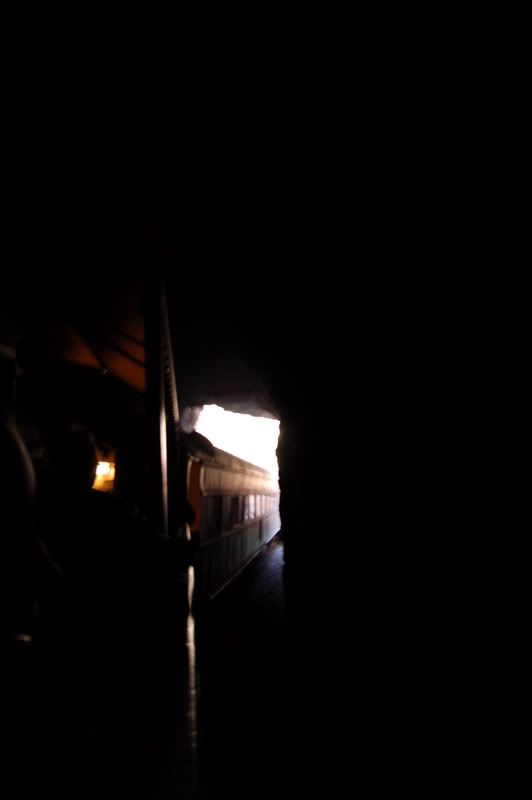 Into the tunnel.
Here are some views from along our trip.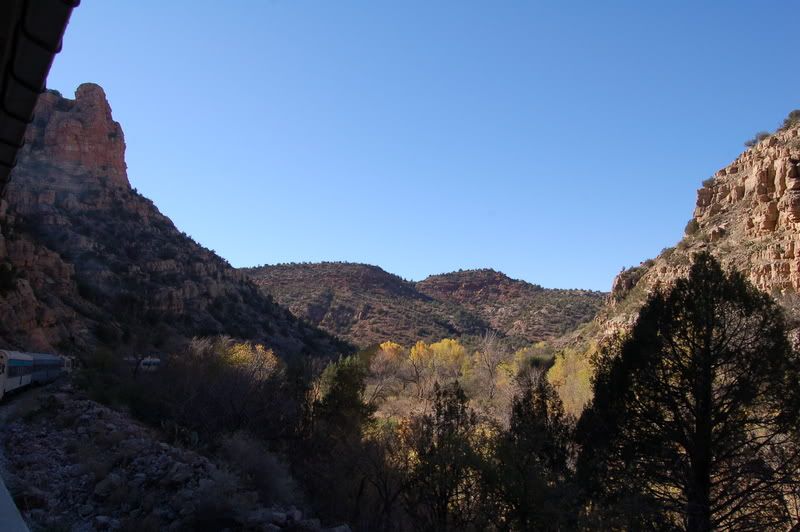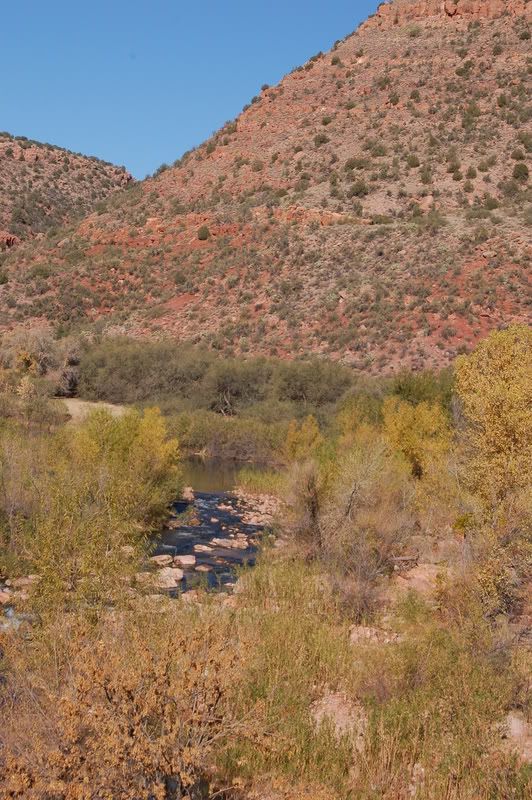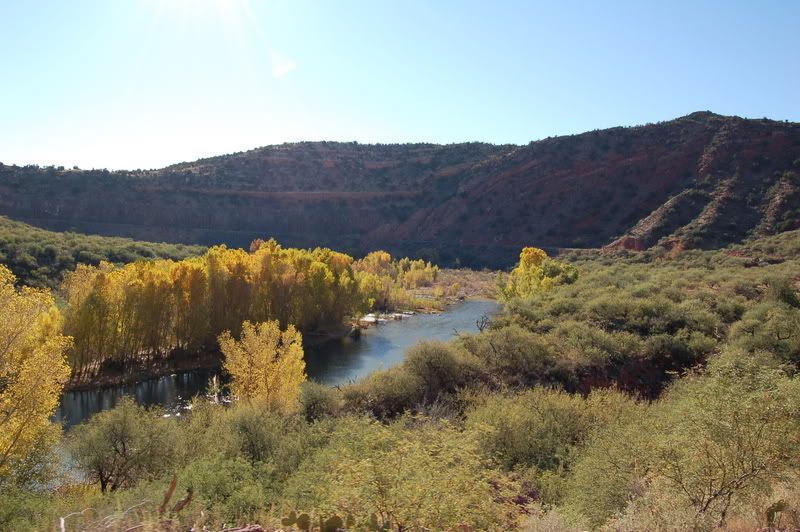 The line ends in a place called Perkinsville. It think maybe one dude lives there with a shitload of cats.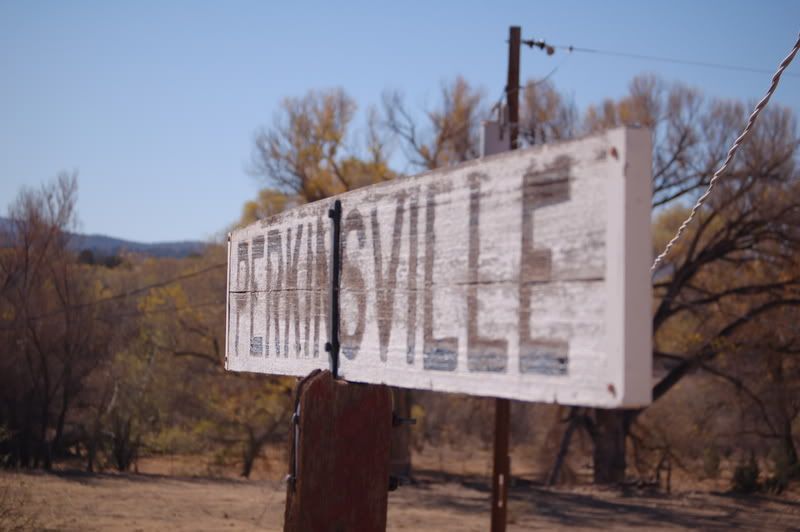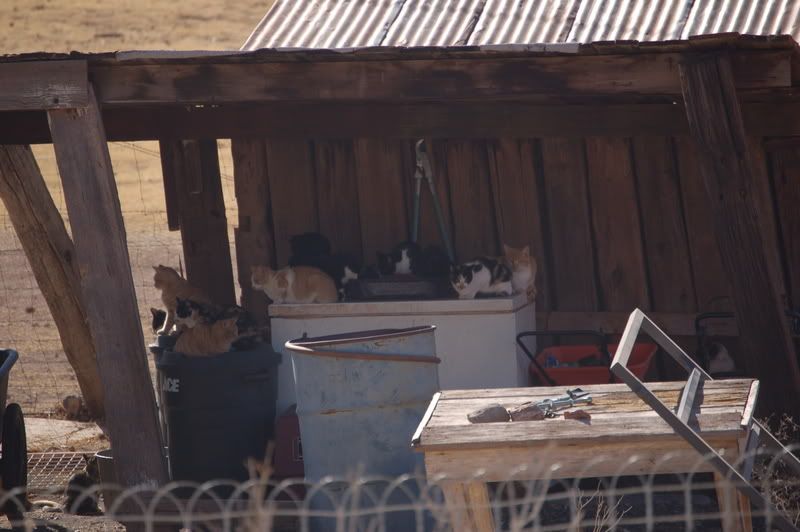 There were so many cats on that freezer thing. We wanted to pet them.
This little fella wanted to get in.
This is the old train depot. From here we turned around and went back. We actually saw the cows humping on the way home. It was a good trip.