Siphon Draw
November 18th was Erin and I's one year anniversary. It has been a busy year indeed! Phew! It's certainly not slowing down any for us either...but it is cooling down. That's a great thing because, as you can probably tell from the blog, we like to go hiking. Last weekend we bought new hiking boots and headed back to the Superstition Mountains, this time to the Lost Dutchman State park, and started breaking the boots in.
The mountains always seem so close...until you try to walk up to them!
Erin captured this picture of the moon on our way back down the trail from the canyon. It looks like a shot from another planet.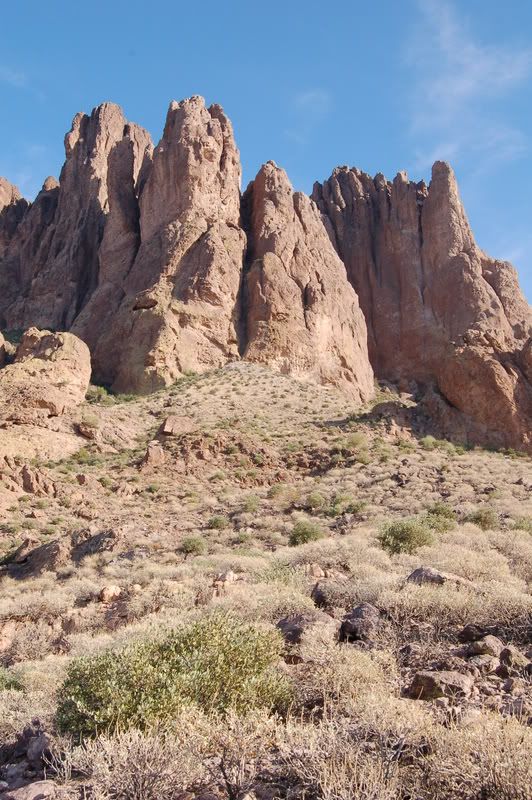 The Superstitions...
Here's what Ishmael was doing while we were hiking. He does this ALOT! and it stinks so badly. He likes the new litter box with the rim because it gives him leverage.
For Thanksgiving, we went to Jerome, AZ and took a train ride through the Verde Canyon. That will be the subject of our next blog entry.
This is a glamorized picture of our new car that I copied off the Internet. I will get a real picture soon, I swear.