Mothdrawn to the Monolith
I returned to the Superstitions last weekend and camped out on the other side of Weaver's Needle. I love photographing Weaver's Needle. Actually, photography in the Superstitions is super-easy. Every angle has merit and everything you see if beautiful. I took most of my photos here either at sunset, sunrise, or by moonlight.
I went with Chris, who is the same dude I went hiking with on my last excursion. We camped under that pine tree in the left side of the photo.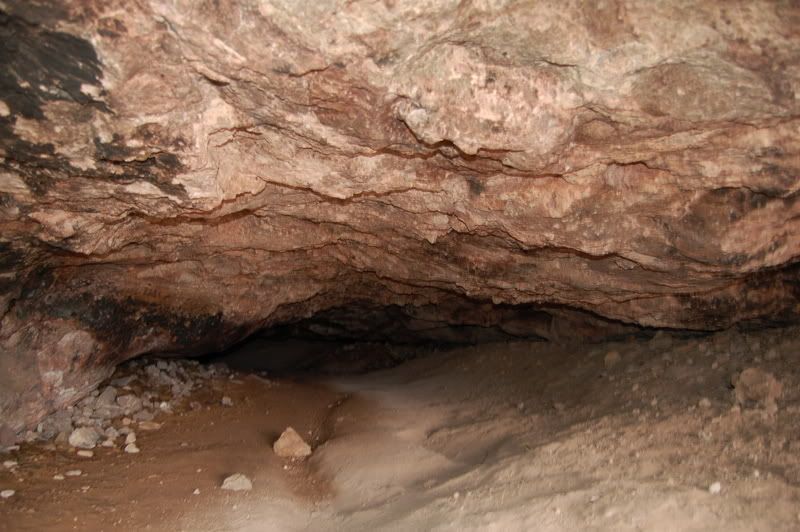 I went in this cave. Erin did not approve, but it's actually pretty big, well lit, and in an area with lots of foot traffic, so big nasties probably wouldn't call it home.
The red sky on the left side of the picture is light pollution from Phoenix et al.
When the moon came up I got fantastic light. Enlarge the pictures for the best effect.
Chris tells me that the Grand Canyon experience is like this times a million. I can't wait.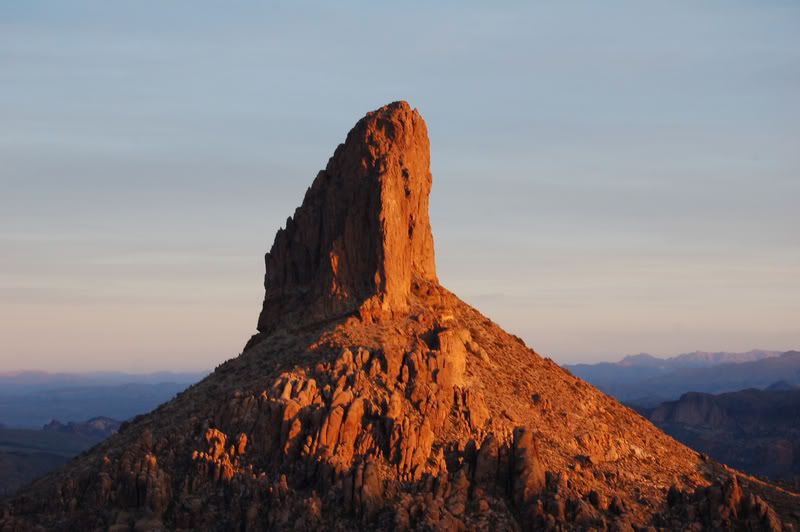 I put this picture on Flickr and it got a lot of nice comments. I can honestly say I'm pretty happy with it. I was sleeping and Chris woke me up because the sun looked good and he knew I'd want to take advantage. Totally worth getting up for.
I like these clouds. I'm sure this is not the last Weaver's Needle blog.
In news not relating to hiking, Erin and I have been approved for ASU family housing. That means we get a house with a washer and dryer and cable, internet and water paid for for almost $150 less than we're paying now. The only down side is that the house is in Mesa, so it will be further away from campus. However, I know other people who have taken advantage of the family housing and they really like it. That means that come this summer our sojourn with the dogshit and cockroaches will end. The people downstairs have recently acquired a dog that they neither need nor have room for nor know how to control. It barks all the time. It amazes me how ridiculously stupid people can be in regard to animal ownership.
Ishmael had his teeth cleaned Friday. The poor little fellow was so doped up on anesthesia when he came home. He was not happy. He was growling and hissing at the vet's office. He recovered quickly and now his teeth are nice and clean.
Erin went back to Claims University in Connecticut this week. She comes home today. I'm jealous that she got to see folks back home, but Ishmael and I have had a real bonding experience this week, even in spite of his run-in with dentistry.